22 June 2020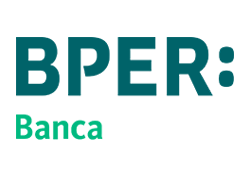 Securitisation Services in €1,2 mld BPER Banca GACS: becomes the 25th securitisation transaction under a GACS scheme in our management on a total of 27 currently outstanding
The transaction established through the special purpose vehicle Spring SPV S.r.l. and involves Securitisation Services S.p.a. (a Banca Finint Group Company) in the roles of Monitoring Agent, Calculation Agent, Representative of Noteholders, Corporate Servicer Provider and Back-Up Master Servicer.
Spring SPV issued 3 classes of notes for a total amount of €343,4 mln.
Senior notes will be subscribed by seller banks and, at the end of the application process are expected to benefit from the state guarantee under the GACS scheme, while mezzanine and junior notes will be sold to institutional investors.
This process will allow BPER group to obtain the derecognition of the portfolio also for surveillance purposes.
JPMorgan and Societe Generale co-arranged the transaction.
Links: