05 May 2020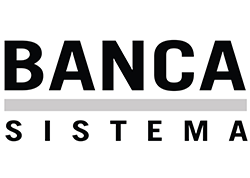 Securitisation Services and Banca Sistema joining forces in the new platform BS IVA SPV for the purchase of VAT receivables
Banca Sistema has refined an innovative new securitisation transaction named BS IVA SPV based on VAT receivables in collaboration with Securitisation Services acting as Corporate Servicer, Calculation Agent, and Representative of Noteholders and Banca Finint as Paying Agent and Account Bank.
On the April 30th, BS IVA SPV S.r.l. issued two classes of asset backed security (ABS) notes with a partly paid structure for a total amount of €1,6 billion through which Banca Sistemia will securitise credits deriving from periodic VAT declarations directly from its customers.
Banca Sistema is adopting a new flexible and efficient platform aiming to finance its customers through the VAT receivables purchase. The platform satisfies the demanded efficiency and flexibility requirements during the credit disinvestment process of Italian companies. Simultaneously it represents a viable tool, in the investment spectrum of the institutional investors.
Links: