19 June 2020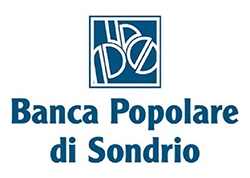 Banca Popolare di Sondrio accomplishes a nearly €1 mld GACS transaction in Project Diana, involving Securitisation Services S.p.A.
This transaction was structured by Banca Popolare di Sondrio supported by Banca IMI (Intesa Sanpaolo Group) and Societe Generale as arranger and placement agent respectively, while Securitisation Services acting as Monitoring Agent, Calculation Agent, Representative of Noteholders, Corporate Servicer Provider and Back-up Master Servicer.
This is the 24th GACS securitization transaction in our under management on a total of 26 currently outstanding.
The special purpose vehicle Diana SPV S.r.l. issued 3 classes of notes fully subscribed by Banca Popolare di Sondrio, for a total amount of €274 mln equal to the 27,4% of the gross value of the assigned claims. A state guarantee through the GACS scheme will be requested in the senior notes, whose assets will be hold by the bank.
Links: