25 March 2021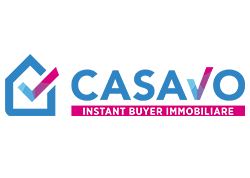 Banca Finint with Casavo and Goldman Sachs in an innovative real estate securitization
Banca Finint participated in the innovative securitisation transaction with Casavo and Goldman Sachs, the only one of its kind in the real estate sector. This is a real estate securitisation in the context of a property acquisition promoted by Casavo, the Italian PropTech platform, market leader with the real estate instantbuying model.
The structure of the transaction is unprecedented and will allow, through a real estate securitisation vehicle, to find financial resources in order to powering Casavo's core business which consists in facilitating the processes of sale, restructuring and subsequent placement of properties to final buyers.
Banca Finint is the Servicer, Corporate Servicer and Computation Agent of the transaction. Goldman Sachs acted as Arranger and Senior Lender. The junior securities were subscribed by Casavo herself who also plays the role of Asset Manager in the transaction.
Links: