29 March 2021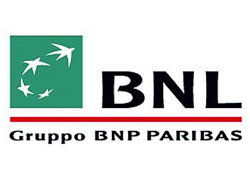 Banca Finint in the securitisation of BNL BNP Paribas of real estate NPLs
In the last few days, through the vehicle ERA UNO S.r.l., the securitisation of a portfolio of non perfoming loans originated by BNL Gruppo BNP Paribas and guaranteed by real estate assets was completed.
The vehicle ERA UNO S.r.l. financed the purchase of receivables through the issue of partly paid securities.
The management of the credits will be carried out by BNL which can avail itself of a ReoCo specifically set up for the enhancement of the underlying assets.
Banca Finint, in addition to having set up the vehicle company and the related ReoCo, carries out the main management roles of the securitisation as Corporate Servicer and Calculation Agent.
Banca Finint confirms its track record in the NPL sector, being involved in over 160 NPL securitisation transactions.
Links: