22 September 2021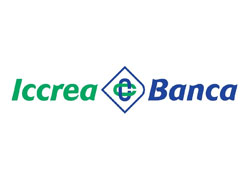 Banca Finint in the issue of Iccrea Banca S.p.A. Covered Bonds for 500 million euros
Iccrea Banca has successfully completed an issue of 500 million euros made under the Guaranteed Bank Bonds Program of the Iccrea Cooperative Banking Group.
The bond was issued with a 7-year maturity, with a 0.01% coupon and a rating from Moody's of Aa3.
In the program Banca Finint has assumed the roles of Representative of Bondholders, Guarantor Corporate Servicer and Guarantor Computation Agent.
Over 70 primary domestic and international investors participated in the operation, of which 38 placed orders equal to or greater than 20 million euros.
Links: