25 March 2021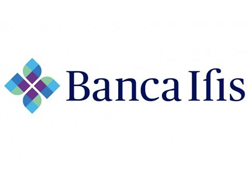 Banca Finint in the first securitisation of Banca Ifis of NPLs backed by assignment orders
The securitisation of an NPL portfolio consisting mostly of unsecured loans backed by assignment orders was completed in this days, through the vehicle Ifis NPL 2021-1 SPV S.r.l.
The transaction will allow Ifis Npl Investing to raise up to 350 million euros of liquidity on the institutional market without deconsolidating the underlying receivables which will remain the property of the Banca Ifis Group.
Banca Finint, in addition to having set up the vehicle company, carries out the main management roles of the securitisation: Corporate Servicer, Calculation Agent, Representative of Noteholders and Monitoring Agent.
Banca Finint confirms its track record in the NPL sector, becoming involved in over 160 securitisation transactions of non-performing loans.
Links: