26 May 2017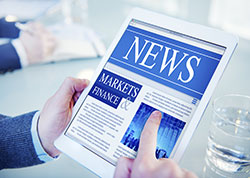 A-BEST FIFTEEN New securitization of auto loans of FCA BANK
FCA Bank has carried out a new securitisation transaction in the European market selling a portfolio of € 1.001 million of auto loans to the special purpose vehicle ASSET-BACKED EUROPEAN SECURITISATION TRANSACTION FIFTEEN S.r.l. (A-Best Fifteen).
The initial portfolio comprises 93.300 loans granted to individuals to purchase new or used cars mainly in the North and Central Italy.
A-Best Fifteen has issued seven classes of asset backed securities with legal maturity in April 2031, out of which five classes, with a fixed interest rate, are listed on the Luxembourg Stock Exchange and have a rating by DBRS and Moody's.
| | | | |
| --- | --- | --- | --- |
| Class | Euro | DBRS | Moody's |
| Class A (Senior Notes) | 911.000.000 | AA(sf) | Aa2 (sf) |
| Class B (Mezzanine Notes) | 5.000.000 | A (high) (sf) | A2 (sf) |
| Class C (Mezzanine Notes) | 43.000.000 | BBB (sf) | Baa2 (sf) |
| Class D (Mezzanine Notes) | 15.000.000 | BB (high) (sf) | Baa3 (sf) |
| Class E (Mezzanine Notes) | 10.000.000 | B (high) (sf) | Ba1 (sf) |
The two classes of junior notes are unrated and unlisted:
Class M1, Euro 30,900,000, Asset-Backed Fixed Rate Notes;
Class M2, Euro 100,000, Asset-Backed Fixed Rate and Variable Return Note.
The transaction provides monthly interest payment date, while the notes will begin to amortize starting from May 2019, immediately after the end of the revolving period during which FCA Bank may sell additional portfolio of receivables to A-Best Fifteen.
Once again Securitisation Services will partner FCA Bank in the management of the transaction preparing the loan by loan reports required by the ECB for the eligibility of securities. Securitisation will also act as:
Representative of the Noteholders;
Corporate Administrator;
Back-up Servicer Facilitator.